Awards
The only dedicated awards created for and by the serviced apartment, aparthotel, extended stay and short term rental industry.
2016 saw the launch of the first Serviced Apartment Awards, run by our Serviced Apartment News website. The glittering ceremony is returned in 2019 for the fourth instalment. 
The 2019 Awards took place on Thursday 14th March 2019, at The Park Plaza Riverbank, London, SE1 7JT.
Being FREE TO ENTER and fully inclusive, the awards are open to all serviced apartment aparthotel, extended stay and short term rental operators, alliances, providers and suppliers worldwide. No matter the size of your company, everybody has an equal chance of winning pre-submission and the judging panel promise to recognise excellence at corporate and individual levels.

There are categories for properties, operators, service providers, agents, marketing campaigns, innovation and individuals.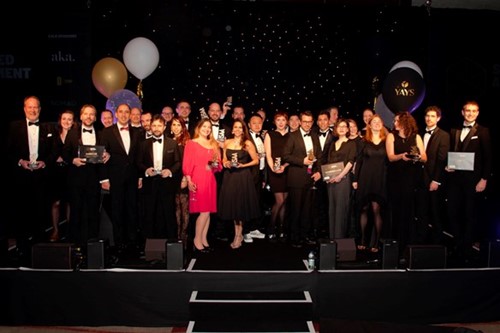 "It was fantastic to receive such an award, which has been voted for by the public and I would consider it to be a defining moment in my career. I believe this reflects all the hard work that the team at Cheval has achieved and what we as an industry have achieved over the last few years." George Westwell of Cheval Residences
"The recognition is brilliant, it has been the biggest challenge for us so this is a very good night." Darin Karp of ReloQuest
"Great annual awards night for the industry - well attended and well organised - look forward to attending next year." Stephanie Girvan of Hypnos Beds
"Really good event to recognise the commitment and performance of the sector. It's events like these that really demonstrate how much the industry is growing." Chris Rose of Avvio

Engage in the twitter conversation #SAAwards