About IHM
International Hospitality Media is the premier specialist in online publishing; conference, exhibition and event organisation, and advisory services for growth sectors of the hospitality and real estate industry.
The company publishes four industry-leading b2b websites - BoutiqueHotelNews.com, ServicedApartmentNews.com , ShortTermRentalz.com and URBAN LIVING FESTIVAL We engage with over 150,000 industry professionals monthly with the latest interactive news, comment and opinion via our websites, podcasts, webinars / videos and our events.
Our event experience spans four continents and covers burgeoning segments including boutique and luxury lifestyle hotels; serviced apartments/extended stay, short term rentals; hybrid accommodation; co-living; student housing; BTR / PRS; retirement living and prop-tech. IHM's events are renowned for their intense focus and attract quality industry leaders and brands, providing unparalleled networking and learning opportunities.
We also host bespoke 'Feed Your Mind' events that position sponsor(s) as thought leaders, designed to engage new business opportunities and lasting business relationships.
Please see IHM's creative solutions pack and watch the video below
Meet The Team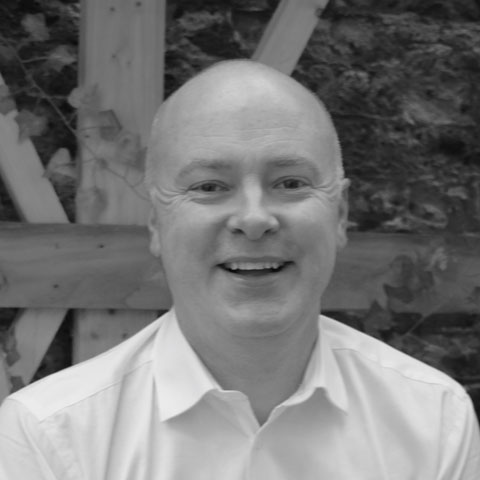 Piers Brown
CEO of International Hospitality Media
Piers is CEO of International Hospitality Media - the premier specialist in online publishing; conference, exhibition and events, and advisory services for growth sectors of the hospitality industry. He plays an active role with the expansion of BoutiqueHotelNews.com, ServicedApartmentNews.com and ShortTermRentalz.com and hosts the largest gathering of high level industry professionals at annual awards and conferences. Piers holds an MBA, ISMM and IDM Diplomas. He has also held senior positions in the national media and retail industries.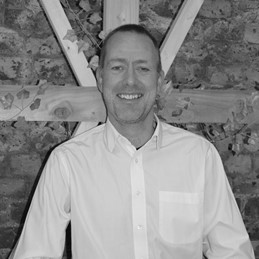 George Sell
Editor
George is editor of Boutique Hotel News and Serviced Apartment News and has more than 15 years' experience as a hospitality, property and travel journalist. He regularly contributes to a wide range of b2b and b2c international publications and websites. He also helps plan and programme the IHM event agendas and is the head judge for the Serviced Apartment Awards.
Katie Houghton
Group Head of Sales: Media and Events
Katie joined IHM in June 2016 as Head of Sales for both Serviced Apartment News and Boutique Hotel News plus events the brand's host throughout the year. Working alongside the CEO, Katie plays an incremental part in the growth of the business and launching new initiatives into the sector to assist businesses looking to form strong partnerships. Formerly Head of Marketing at Forum Events and Head of Marketing for Exertis, the largest distribution firm in the UK with exclusive rights to Xbox, Katie brings a wealth of knowledge on how to build strong marketing and event campaigns that deliver the necessary ROI.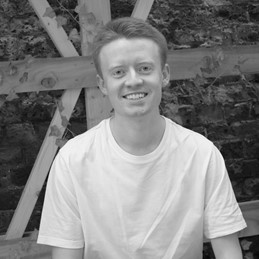 Paul Stevens
Editor
Paul joined IHM as an editorial intern in September 2018 working across the Serviced Apartment News, Boutique Hotel News and Short Term Rentalz sites. Recently promoted to Editor he has assisted with uploading news articles, contributing feature pieces and interviewing important industry figures in the international hospitality sector and been integral in the continued growth of the platform. Paul played a key role in establishing The ShortyZ in March 2020, an awards ceremony for the short term rental industry. He is an NCTJ qualified journalist and a graduate in French and Spanish from the University of Southampton. In his spare time, Paul is a big fan of football and tennis, running in half marathons and enjoys travelling to new countries.
Eloise Hanson
Editor
Eloise joined IHM as an Editorial Intern in July 2019 and quickly demonstrated her ability. With an MA, BA, and NCTJ qualification, she also has experience working in the hospitality industry. Keen to put her knowledge into practice, Eloise writes the news and feature articles for the Boutique Hotel News website and has recently been promoted to News Editor. She has been pivotal in launching the Boutique Hotel News podcast during lockdown period and is set to conquer her own webinar series too. In her free time, Eloise enjoys practicing yoga and is striving to reduce her carbon footprint.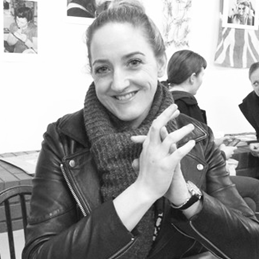 Jo Cox
Head of Marketing
Jo joined IHM in December 2019 as Marketing Manager and works across The Urban Living Festival, Serviced Apartment News, Boutique Hotel News, Short Term Rentalz and all events/awards that IHM put on throughout the year. Working alongside the CEO, Editorial and Sales departments, Jo plays a crucial role in delivering the business' marketing plans. Jo has a great track record in marketing roles throughout her career, working for both B2C and B2B businesses from PLC through to start-up, bringing a wealth of experience and flair to the marketing needs at IHM!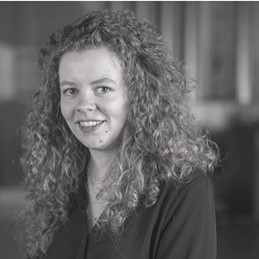 Floor Kootstra
Marketing Executive
Floor joined IHM in February 2021 as Marketing and Events Intern. She studies International Business and Languages at the Hanze University of Applied Sciences in Groningen, The Netherlands for her Bachelor of Business Administration. Floor would like to develop herself in the field of Risk Management. In her free time Floor enjoys running, reading and learning new languages.