About IHM
International Hospitality Media is the premier specialist in online publishing; conference, exhibition and events, and advisory services for the hospitality and real estate industry.
---
Our conference experience spans four continents and are renowned for their intense focus and attract quality industry leaders, brands and independents, providing unparalleled networking and learning opportunities.
---
We host bespoke '
Feed Your Mind
' educational events that bring owners, operators and investors together and position sponsor brands as thought leaders, designed to engage new business opportunities and lasting business relationships. We also host bespoke 1/2 Day events (
Urban Living Insights
) for urban innovators and investors at the cutting edge of contemporary hospitality, real estate and living. 
As part of the dynamic nature of the Urban Living Festival and the subject matters across the converging hospitality and real estate assets classes – we ensure to keep ahead of the trends and on the pulse to host a series of focused 
1/2 day events across the year
,
 in addition to the main festival of ideas in July.
---
Since May 2020, the editorial team have delivered over 250 webinars and podcasts, engaging audiences of circa 20,000 industry professionals. These sessions take a deep dive on the latest challenges, trends and opportunities with a carefully curated panel of contributors sharing their opinions, knowledge and perspective. Lively, fun and full of information these sessions are not to be missed. If you would like to get involved and sponsor our webinars then please
download
the information sheet.
---
Please see IHM's creative solutions pack and watch the video below
Meet The Team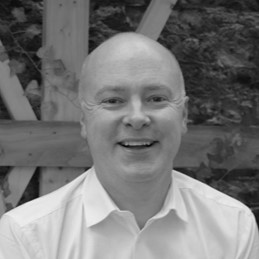 Piers Brown
CEO
Piers plays an active role in the growth and strategic direction of the company and hosts the largest gathering of high level industry professionals at annual awards and conferences. He holds an MBA, ISMM and IDM Diplomas. He has also held senior positions in the national media and retail industries.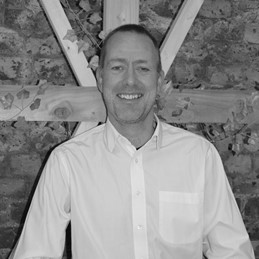 George Sell
Editor-in-chief
George is editor of Urban Living News and oversees the editorial direction of Boutique Hotel News, Serviced Apartment News, and Short Term Rentalz. He has more than 15 years' experience as a hospitality, property and travel journalist. He regularly contributes to a wide range of b2b and b2c international publications and websites. He also helps plan and programme the IHM event agendas and is the head judge for the Serviced Apartment Awards.
Katie Houghton
Global Partnerships Manager
Katie joined IHM in June 2016 as Head of Sales for both Serviced Apartment News and Boutique Hotel News plus events the brand's host throughout the year. Promoted to Global Partnerships Manager, she works alongside the CEO, and plays an incremental part in the growth of the business. These include launching new initiatives to assist clients looking to extend their reach and engage our audiences. Katie brings a wealth of knowledge on how to build strong marketing and event campaigns that deliver the necessary ROI for clients.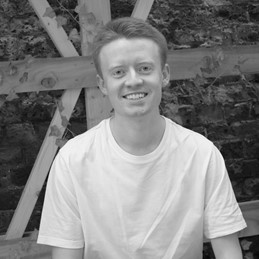 Paul Stevens
Editor
Paul joined IHM as an editorial intern in September 2018 working across the Serviced Apartment News, Boutique Hotel News and Short Term Rentalz sites. Recently promoted to Editor he has assisted with uploading news articles, contributing feature pieces and interviewing important industry figures in the international hospitality sector and been integral in the continued growth of the platform. Paul played a key role in establishing The ShortyZ in March 2020, an awards ceremony for the short term rental industry. He is an NCTJ qualified journalist and a graduate in French and Spanish from the University of Southampton. In his spare time, Paul is a big fan of football and tennis, running in half marathons and enjoys travelling to new countries.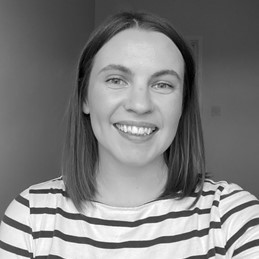 Eloise Hanson
Editor
Eloise was promoted to editor of Boutique Hotel News in January 2022 after two years with the company. As a multimedia journalist covering the global boutique, lifestyle and luxury hotel industry, Eloise spearheads BHN's webinar and podcast series and contributes to daily news articles, a weekly e-newsletter and monthly features.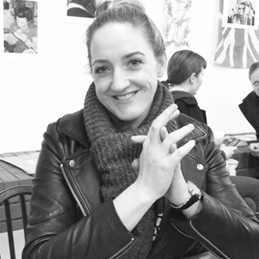 Jo Cox
Head of Marketing
Jo joined IHM in December 2019 as Marketing Manager and works across The Urban Living Festival, Serviced Apartment News, Boutique Hotel News, Short Term Rentalz and all events/awards that IHM put on throughout the year. Working alongside the CEO, Editorial and Sales departments, Jo plays a crucial role in delivering the business' marketing plans. Jo has a great track record in marketing roles throughout her career, working for both B2C and B2B businesses from PLC through to start-up, bringing a wealth of experience and flair to the marketing needs at IHM!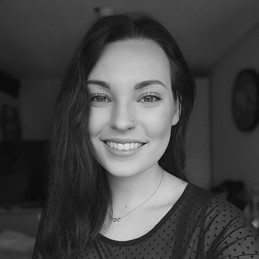 Danique van Oort
Marketing/Event Executive
Danique joined IHM in January 2022 as a marketing intern. She studies Tourism Management at the Inholland University of Applied Sciences in Rotterdam, The Netherlands for her Bachelor of Arts. Danique would like to develop herself in the field of Social Media and Marketing. In her free time, Danique enjoys singing, reading and photography. In June 2022, Danique joined part time around her studies as marketing assistant.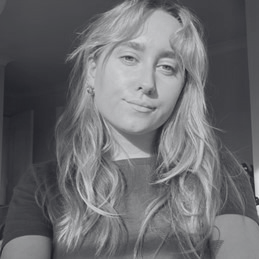 Ellie Bunyan
Graphic Designer
Ellie studied graphic design at Kingston school of Art London. Currently based in Manchester, she works for IHM on a freelance basis and at a photography studio. Ellie is a photographer and editorial designer predominantly. Ellie has a long standing appreciation for analogue photography, print making and publications, and joined IHM back in January 2022!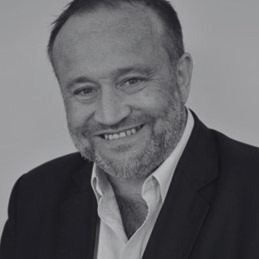 Mark Harris
Head of Research
Mark Harris joins IHM as Head of Research after thirty years in the business travel industry. He combines this new role with being owner and director of content marketing consultancy Travel Intelligence Network (TIN). A specialist in the corporate and extended stay market, Mark is known for multi award-winning projects including the Global Serviced Apartment Industry Report (2008 – date), 80+ white papers, and for hosting industry events including the Serviced Apartment Awards. A former Marketing Director of two TMCs and Head of Marketing at ITM, Mark has also been voted business travel industry Personality of the Year. In his spare time Mark is chairman of the Northern Premier Football League and an FA councillor.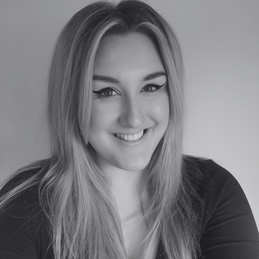 Stephanie Hamlin
VP Sales
"Stephanie joined IHM in January 2023 as VP Sales, delivering growth across the IHM portfolio: UrbanLiving.News; BoutiqueHotelNews.com; ServicedApartmentNews.com; ShortTermRentalz.com. With over 10 years experience in sales and events, she works alongside the CEO and Global Partnerships Manager, contributing to the future direction of the business highlighting new opportunities and supporting the existing events and digital revenue streams, always with IHM clients in mind."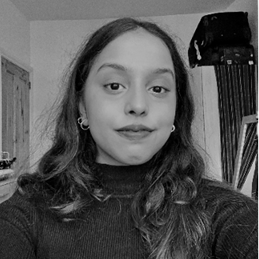 Isha Borkar
Reporter
Isha joined IHM in January 2023 as a multimedia reporter. She has a master's in International Journalism from the City, University of London. Isha would like to develop herself as a multimedia reporter in the United States. She enjoys learning new languages, cooking, and reading in her free time. She looks forward to uncovering new stories around the world.