Opportunities
We are IHM, a multi-platform media company with big ambitions and the talent to bring them to life. Together, we connect hospitality and real estate decision makers through engaging on and offline content to do business.
We're the name behind Boutique Hotel News, Serviced Apartment News, Short Term Rentalz and the Urban Living News hospitality real estate brands. 
Specialists in our field and passionate about what we do, every year we attract thousands to our websites, events and social spaces. 
We're dedicated to creating loyal clients of our brands, and the number is growing all the time. 
But that's not enough – we're continually adding to our portfolio, and investing in our people. Everything we do is born from our desire to innovate and influence, to challenge status quo and be better. We hire people we can learn from and we work together to push the boundaries of what can be done. 
We reap the rewards too, of course, with a fun and creative working environment and the kind of personal development that makes every day even more enjoyable and challenging. We believe it to be a really exciting time to join IHM.
Every kind of talent is celebrated and nurtured here. We believe in teamwork that transcends location, where each and every one of us is playing a part in driving our business forward. 
Check out our promo video here 
---
CURRENT OPPORTUNITIES: 
NO AGENCIES PLEASE. 
---
Read about the experiences of our 'hospitality star' interns who have worked with us. 
Marla Leal
Despite being short, my internship at IHM was incredibly educational and productive. As a marketing intern, I gained experience in curating posts, assisting webinars, and participating in large-scale networking events, such the Urban Living Festival. I was also able to write stories for two of their media outlets, Short Term Rentalz and Boutique Hotel News. My time here was very fruitful and gave me the opportunity to gain more work experience at a wonderful company with great people.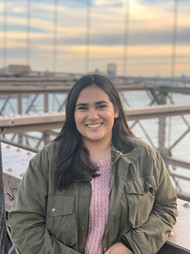 Justin Nierop
In 2020 I started as a marketing & events intern. The team quickly welcomed me and taught me everything I needed to know about the company and the industry. It was the first time I had worked in events and I was helped getting up to speed for my first two events. The business gave me the opportunity to learn by visiting events and connecting with others in the industry. After the started of the pandemic I shifted to online. After my internship I was offered a position within the business and continued as marketing executive. During this time, I was primarily focused on delivering the various webinar series along with the editorial team. Additionally, a main project of mine was the creation of the Urban Living Festival app which was used by attendees. IHM has given me the opportunity to learn new skills and has given me a great kickstart to my career.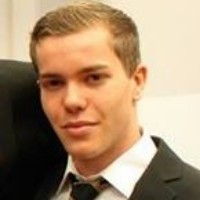 Sara Kirsch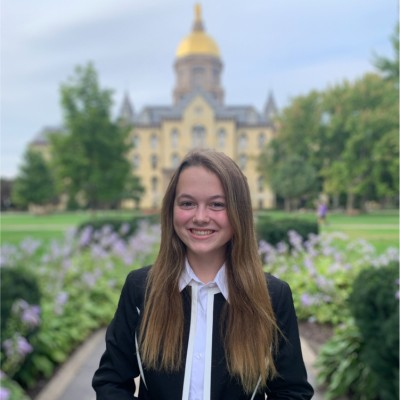 Hi my name is Sara, and I am going to be a junior at the University of Notre Dame. Over the last few months, I have had the pleasure of being a remote editorial intern for International Hospitality Media. At first, I was nervous about doing a remote internship, but I had a wonderful experience. The staff at IHM was super easy to communicate with even with a time difference. Everyone was willing to help me at all times to have a successful experience. Throughout the course of my internship, I was given an array of opportunities from interviewing a CEO for a podcast to writing about new properties opening around the world.  These opportunities will prepare me for my future career and have helped me to build my skills as a journalist. I was able to write for Boutique Hotel News, Short Term Rental News, and Serviced Apartment News, giving me insights into many different hospitality sectors. I learned so much as a writer and as a professional, and I cannot wait to continue to use the skills that I have learned.
I have nothing but gratitude for everyone at IHM. This experience has been everything I could have hoped for and more. When I was searching for a journalism internship, I was told I probably would not get to do much writing wherever I ended up. That could not have been further from the truth for my internship with IHM. I was able to write everyday, expanding on my skills and learning more about who I am as a writer. Thank you IHM! 
Hannah Rivera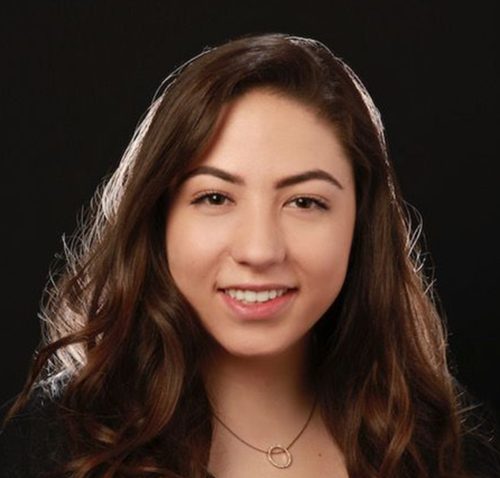 My internship with International Hospitality Media was an incredible experience, and one I recommend to anyone considering their application. IHM provides their interns with the ability to learn about journalism and the accommodation industry simultaneously, all within an interactive and collaborative environment that fosters their growth. Working with IHM remotely as an international student based in the United States, I had a few reservations about an international internship. However, the team at IHM were very accommodating and flexible throughout my experience, helping me to work at my highest potential and to actively learn through that work. With regular meetings with the editorial team and my internship supervisor, IHM truly made me feel a part of their staff and family. To conclude, my internship with IHM was incredibly enriching, and I will undeniably be drawing from my experience with them throughout my future career.
Miles Hurley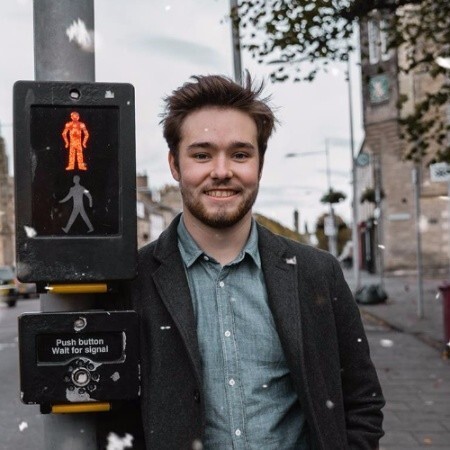 Hi, my name is Miles Hurley, and I began my Editorial Internship with IHM in January of 2020. Reporting across all 3 of our major websites, I was responsible for researching and writing news articles, as well as writing my own larger features for the website and helping manage select video content for some of our conferences. I was thrown into work from day one, writing news articles off the bat with help from Editors George and Paul. Working with IHM given me extraordinary opportunities to improve my newswriting and build on my existing creative skillset. The team is extraordinarily welcoming and made me feel right at home straight off the bat. I've also had a chance to meet and speak with many varying members of the industry, improving my understanding of Hospitality. I'm happy to have been given such an excellent opportunity with the business.
Paul Blakemore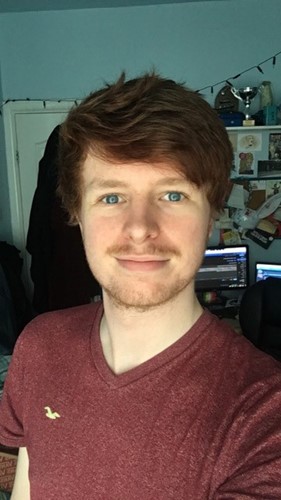 My name is Paul Blakemore and I began my internship with IHM in October of 2019, having just graduated from the University of Portsmouth where I studied Film Production. During my internship, I was responsible for editing (and sometimes helping with filming) the interviews that the editorial team conducted. Given that there hadn't been a dedicated editor for IHM before, it was a learning process for all of us. I learnt to organise my time to produce the video content efficiently and to a high level of quality. The rest of the IHM team were extremely welcoming when I was brought on board. I felt like I was one of the team from my very first day! Now, being picked up as a part-time employee, I hope I can continue to learn about the industry and help IHM grow to new heights!
Tessel Velthuyse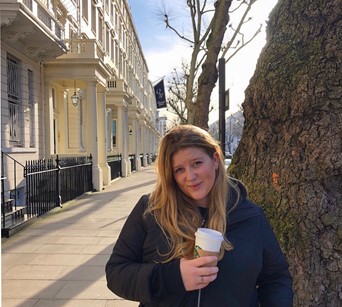 Hi, my name is Tessel Velthuyse and I am currently in my third year of Hotel and Event Management at the TIO. TIO is a study that combines a lot of theory and practice, which means I have to do an internship that can help me in the future. That is why I have chosen to do my internship at: International Hospitality Media in London.
 I had a great time at IHM and gained a lot of experience. We had 2 large events: The Shortyz and Serviced Apartment Awards 2020 for which we had to do a lot of preparations, personally I learned a lot from this. During the events I helped the marketing manager a lot, which I found very challenging but certainly very instructive. It was interesting to see how an event is set up, executed and then put down again. Unfortunately, due to all the circumstances surrounding COVID-19, I had to end the internship prematurely. Because of this I did an internship at this company for 7 weeks instead of 3 months, but in the end, I enjoyed working for IHM and had a great time.
I would like to thank Piers Brown and Jo Cox, for the help and guidance during my internship, I would also like to thank the IHM team for welcoming me and helping me where necessary. I really had a great time working for IHM and gained a lot of experience.
Thank you!! 
Renske Erkelens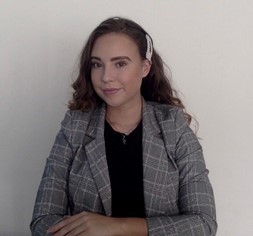 My name is Renske and I am a third-year International Business and Languages student at Avans University of Applied Sciences. I started this internship last February. Unfortunately, I had to go back to the Netherlands due to coronavirus. Although I had to leave much sooner than expected, I really enjoyed working for IHM. From the moment I started there, I genuinely felt welcomed and had the feeling that my input was appreciated. Under the mentoring of Joanne, I learned all the ins and outs of the marketing department. Luckily I still got to help with The Shortyz and Serviced Apartments Awards and experience everything around these two events. I liked the flexible work environment, this forced me to be better at time management and planning (two things I was not great at before my internship). 
I want to thank Piers and all the rest from the IHM team for this experience, I hope to see you again in the future. Good luck to you all!
Amy Berisa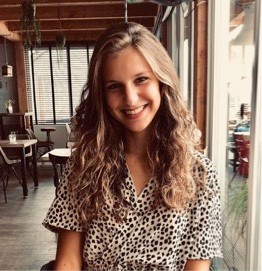 Hi, my name is Amy Berisa and I am currently in the third year of my studies International Business and Languages at the Rotterdam University of Applied Sciences. I have always wanted to do a study or internship abroad, and now – thanks to IHM – my time has finally come! I really enjoy working together with the lovely team in which I feel really welcome. I genuinely have the feeling that they appreciate my input and that I am learning and developing myself a lot. The flexible work environment of the company is something I really like, as no day is the same. Now that the Serviced Apartment Summit in the Middle East is a wrap, I am excited to work on the next big event, which is RECHARGE Barcelona. I cannot wait to put my skills into practice and to contribute my bit to help the team creating another wonderful and successful event!
Eloise Hanson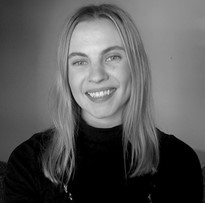 Hi, my name is Eloise Hanson and I began my Editorial Internship with IHM in July 2019. Reporting predominantly for the Boutique Hotel News site, I was responsible for researching, writing and publishing industry related stories with guidance from my editor George. Under his mentoring, I quickly learnt how to source relevant material, how to format this according to house style, and how to upload content to the central management system. Alongside this, I would often attend events on behalf of the company where I was given the creative freedom to produce original material and conduct my own interviews. Three months on and my efforts were greatly rewarded with the offer of a permanent position from CEO Piers, and I couldn't be more thrilled! 
Now in the swing of a full-time role, my knowledge of the industry is ever-improving and largely nurtured by my colleagues. The possibilities are endless when you're surrounded by a specialist team that is incredibly supportive and encourages you to aim high! I look forward to mapping out my own personal development alongside the successful growth of the business. 
Mieke Wiersma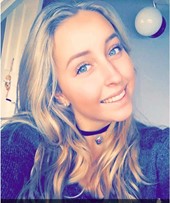 Hi, my name is Mieke Wiersma and right now I am studying Hotel and Event Management at Hogeschool Tio in Amsterdam. 
During our second year we had to do an internship of three months, related to the hospitality industry. I chose to do this internship at International Hospitality Media, because I wanted to get the experience with working in the event industry. I have really enjoyed this internship and I can proudly say that I had a fantastic time at the company this summer. I have learned a lot and I have gained a lot of experiences within the marketing and event departments. The best part of the internship was the Serviced Apartment Summit Europe event. During this event the whole team of IHM was working together and we created an amazing event. I really appreciate all the responsibility I got while working for the company and I want to thank Piers and the whole team for this opportunity.Thank you IHM for this amazing experience!'
---
Aurora Van Reeth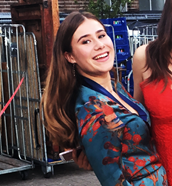 Hi, my name is Aurore Van Reeth and I am currently in my second academic year of studying International Hotel and Event Management at Tio University in Amsterdam, the Netherlands. 
During my studies, I am required to complete 2 internships and at least one needs to be abroad. Therefore, I chose to do my second internship in London at International Hospitality Media. The internship has been a great experience and I have learnt a lot. I was immediately welcomed within the lovely team of IHM and was able to work together with everyone very easily, while also having much responsibility myself. It was amazing to be able to communicate so easily through telephone and emails particularly whilst working remotely. Once a week, we met together and discussed our work and the future work, this was good because it kept my motivation high to get the work done. During the Serviced Apartment Summit Europe, I learned many new skills and it was interesting to look at how an event is set up, executed and then set down again. All in all, the internship was great and I am very satisfied with everything during the 3 months here. I am delighted to have contributed to the work with the amazing team of IHM! Hopefully, we will keep in contact for the future. 
Thank you for the great experience!
---
Deepam Ramchurn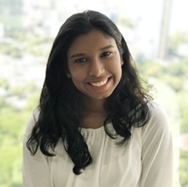 Hi my name is Deepam Ramchurn and I completed my Marketing internship this summer. I've been working part-time remotely with IHM since January whilst studying for my Tourism Management degree at Bournemouth University.  It's been a challenging experience balancing my internship whilst being a final year student however it's been such a fruitful one. I've learnt so much during my time with the team. I've developed a number of new skills such as time management, public speaking and most importantly exploring my creative side!  Each day has been different which is what makes this internship even more amazing. I've had the chance to learn new things I didn't know particularly about serviced apartments. I've had the chance to work on The Serviced Apartment Awards and The Serviced Apartment Summit Europe. Both of these events differ so much and it's been really eye-opening to be involved in the planning - it's a team effort to pull this off! I've had the chance to network with some hospitality leaders which has been pretty amazing too. The whole team has been such a pleasure to work with, I've learnt so much from their own experience.
Thank you once again 'team IHM' for giving me this opportunity! 
---
Paul Stevens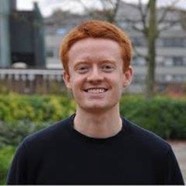 Hi, my name is Paul Stevens and I completed my Editorial internship with IHM at the start of December 2018. I have really enjoyed my first three months with the company in my first job since leaving university last year and completing a fast-track journalism course earlier this year. Ever since my first day in September, I have felt welcome by the rest of the team and motivated to help drive the editorial side of the business forward, particularly with our newly-launched ShortTermRentalz website. I was fortunate that my editor George and the CEO Piers threw me in at the deep end by immediately allowing me to get started writing up articles for our three websites – ShortTermRentalz, Boutique Hotel News and Serviced Apartment News. As my internship progressed, I was given more responsibility within the organisation, to the extent that I was going out to represent IHM at events such as the Independent Hotel Show, Sleep+Eat and even the prestigious EquipHotel trade show in Paris, to record interviews with business leaders and CEOs of established brands and services within the hospitality sector. I have learnt that initiative and time management are key characteristics to have in this role and I have thrived from working alongside passionate colleagues in all departments at IHM.
Three months down the line, I am delighted to have been given a permanent position as a reporter for IHM when I will be assisting George with all things editorial! I am looking forward to attending more events and helping out with our Awards evenings throughout the year at what is an especially exciting time for our industry! I am very grateful to have the opportunity to contribute to IHM's future success.
---
Ben Duwel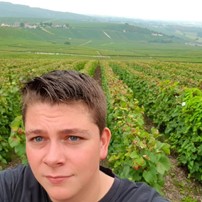 Hi, my name is Ben. I'm a second year Hotel and Event Management student at TIO University of
Applied Science in Amsterdam. I completed my internship at IHM over the summer 2018 and it was
an amazing experience. Working at the Boutique and Lifestyle Hotel Summit and the Serviced
Apartment Summit was challenging and exciting. It offered me a chance to put the things I've learned
over the course of my studies in to practice. It was also a great opportunity to network with high level
representatives from companies in my future field of work and to get to see some amazing new
concepts in the local hospitality market. My first day at IHM was being part of the Boutique and
Lifestyle Hotel Summit event team and I went from not knowing much about the event and not
knowing what to do on the first day, to being in charge of one of the seminar rooms the second day.
This goes to show that IHM requires a high level of independence and initiative from their interns and
in return you will get a lot of experience and responsibility. That being said the management team is
always available to answer questions and to offer support.
The best moments for me were the ones after completing an event and celebrating with the team,
looking back on two intense days of work and knowing that I helped to create an amazing experience
for the attendees.
Thanks IHM team for a great experience!
---
Gijs Laseur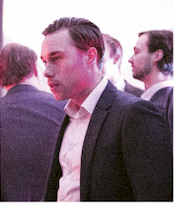 My name is Gijs Laseur, I'm a student from The Netherlands and I'm very thankful for getting the
opportunity to do my internship at this company. Unfortunately, it is already time to leave
International Hospitality Media.
What a time it has been, three months of working as a marketing and events assistant has come to an
end. I've had a great time and it's been a pleasure working with everybody in this company.
I've worked a lot together with the operations manager on the Boutique + Lifestyle Hotel Summit and
the Serviced Apartment Summit Europe, which was great. During the summit you could exactly see
how much work the team had put in, to make the summit a great success. There are a lot of
interesting people attending the events, so I did a lot of networking and improved my English. The
drinks reception boat cruise on the Thames, was one of my many highlights.
Between all the hard work and the responsibilities, I've also had enough time to work on my school
assignments and exploring the big city. I could definitely recommend this internship!
I want to thank Piers and the team for the opportunity and experience, it's been a pleasure working
with you all and may we meet again!
---
Emiel Miedema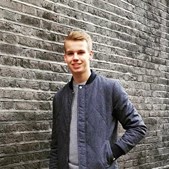 My name is Emiel Miedema, I am a second year student of Marketing in the Netherlands. My internship at International Hospitality Media has been a great five months. I chose to do my internship in London because I wanted to improve my English and live in a big city. I was very happy that I could do my internship with International Hospitality Media because they gave me the opportunity to learn new things and develop myself. During the internship I have worked on marketing tasks. Handling social media channels, updating their hospitality websites and gathering statistics of on social media, websites and e-newsletters were part of my daily tasks. The marketing manager supported me, she showed me new things and was always willing to help me. I did some administrative work and tasks related to the events. I got the opportunity to help organise the Boutique and Lifestyle Hotel Summit and Serviced Apartment Summit. This was really fun because at the events you see the results of the work everybody has done. During my internship I have worked on two school assignments, a customer satisfaction research and I have increased the number of members of the Serviced Apartment News and Boutique Hotel News LinkedIn groups. I got enough time to work on my assignments and I was happy to get help from the team with my assignments when I needed it. I have had a great time and I am happy with my experience. Thank you team and I wish you all the best for the future!
---
Eva Schuts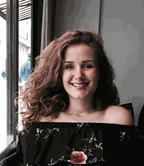 My name is Eva Schuts and I am a second year student Hotel and Event Management from Amsterdam. At the end of each year we need to do a work placement, during our summer break for 13 weeks at an industry related company. This year I had the opportunity to go to London and do an internship at International Hospitality Media. London is a very big city, and the first month I really had a hard time to get used to this. The distances are very large, so you have to travel a lot. Also, due to the fact that it is such a big city, it is hard to make friends. Luckily, after the first month I got in contact with various people and could explore London with them during the weekends or in the evening after work. I had the opportunity to be part of two big events International Hospitality Media hosts: the Boutique and Lifestyle Hotel Summit and the Serviced Apartment Summit Europe in London. I have met a lot of interesting people from within both market, and got the opportunity to widen my network. At the SASEU, I was in charge of all the social media channels the company owns, which I really enjoyed. Also, I made a video interview for my school research about the market potential for another hospitality event. During my internship I have learned that marketing, and social media, are of great importance to drive business for a company nowadays. I was also responsible for the Boutique Hotel News and Serviced Apartment News social media channels. Furthermore, I have learned a lot about doing research into new markets and events. I would like to say thanks to Piers, and the whole IHM team for this learning experience and for making me feel part of IHM during my study work placement.
---
Mitch de Leeuw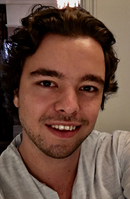 Working at International Hospitality Media for the past 14 weeks has been a great learning experience for me. My first workday was at the Boutique, Lifestyle and Hybrid Hotel Summit in London which was a great way to start my internship off. I helped host the amazing hotel tours in The Ned, Montcalm Royal London House and Andaz Liverpool Street, which was a great way to discover more about what London hotels had to offer. At the Summit itself I got to speak to a lot of different people all related to the Boutique, Lifestyle and Hybrid Hotel sector giving me further insight into the business. In brief, I couldn't have hoped for a better first day.
Later in my internship I also helped with another event within the IHM portfolio - Serviced Apartment Summit Europe which looks to drive new business opportunities for serviced apartment providers and hospitality investors. Setting up and having a presence on the Serviced Apartment News exhibitor stand made me understand the need for effective sales and marketing, and I got involved in helping organizing the smooth running of the event too. 
These practical experiences inspired me during the rest of my internship working as a hospitality analyst. Being an intern means not always doing the most fun tasks of course. But I learned to see that even the most challenging tasks that can be dull from time to time still can make a big difference if you do it right. From day one the team have given me a lot of freedom to come up with my own ideas and ways of doing my job. I learned not to just come up with problems I encounter but rather with solutions to those problems.
That said, everybody was always happy to help me out when required, even at the most busy times and I was given sufficient time to work on my assignment too. Piers Brown has been a great mentor for me and I would to thank him and the rest of the team for a great experience at IHM.
---
Monique van Geest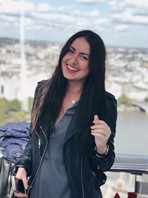 My name is Monique van Geest and I am a third year student International Business and Languages from Delft, The Netherlands. Because of my international study, I was required to do an internship abroad. My first choice was London and I was very happy that IHM gave me the opportunity to work for them. Like Eva, I also had to get used to the big city of London. I knew London was big but I underestimated it, I had to travel quite a long time to arrive in central London for example but you get used to it. The internship itself had lots of variation, I handled the social media channels of Boutique Hotel News and Serviced Apartment News. I did more research and administrative work at the beginning and later on I helped the operational manager with tasks for the upcoming events. I was very happy with this change because my school assignment was about organizing an event thus I learned a lot and could implement this in my assignment. Working independent is very important at IHM but the team of IHM is always very willing to help you with anything you want. You can get as much help you want for your school assignment and they really want you to succeed. You learn about networking, doing research, promotion, marketing and improving your business skills. They give you the opportunity to attend events and that is a very smart way to implement your tasks and improve your English and network. You really got the chance to take a look in the hospitality business. Thank you team for this opportunity and good luck in the future!